Latest 10 Responses

10/08/2018: http://911txt.co/r/wd/154928/18 2018/10/08 04:59:35 18 FORT RD WATCH HILL YACHT CLUB CABANANAS (FORT RD) WESTERLY BOX ALARM
10/02/2018: http://911txt.co/r/wd/154662/7 2018/10/02 13:36:51 7 RIDGE RD WESTERLY MEDICAL ASSIST CALLER REPORTS FEMALE FALLEN FX HIP
09/27/2018: http://911txt.co/r/wd/154446/3 2018/09/27 11:17:03 3 WATERS EDGE RD WESTERLY CO INVEST
09/18/2018: http://911txt.co/r/wd/154028/4 2018/09/18 16:34:55 4 LIGHTHOUSE RD WESTERLY STRUCTURE FIRE POSS LIGHTNING STRIKE
09/18/2018: http://911txt.co/r/wd/154022/4 2018/09/18 15:42:41 4 LIGHTHOUSE RD WESTERLY STRUCTURE FIRE LIGHTNING STRIKE/ODOR OF SMOKE
09/16/2018: http://911txt.co/r/wd/153924/1 2018/09/16 17:02:00 1 FORT RD #1017 - (WHFD) WATCH HILL YACHT CLUB (FORT RD) WESTERLY BOX ALARM
09/15/2018: http://911txt.co/r/wd/153896 2018/09/15 20:57:58 OCEAN VIEW HWY OCEAN VIEW HWY, YOSEMITE VALLEY RD INTERSECT WESTERLY MVA CAR OFF THE ROAD
09/12/2018: http://911txt.co/r/wd/153739/221 2018/09/12 15:02:07 221 WATCH HILL RD WESTERLY WIRES DOWN/ARCING WIRE ARCHING POLE 130
09/12/2018: http://911txt.co/r/wd/153707/6 2018/09/12 03:53:02 6 WAPAN RD WESTERLY FIRE ALARM
09/10/2018: http://911txt.co/r/wd/153605/60 2018/09/10 13:44:10 60 OCEAN VIEW HWY #1018 - (WHFD) MISQUAMICUT CLUB (OCEAN VIEW HWY) WESTERLY BOX ALARM
National Weather Service Alerts for Washington County, RI
Welcome to the Official Website for the Watch Hill Fire Department.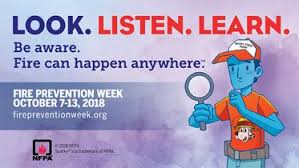 If you are interested in joining please contact us at (401) 348-8932.
For Watch Hill Fire District information click here.

A old historical view of a small one room schoolhouse displaying the United States Flag.

WHFD Celebrates Columbus Day

Chief Robert Peacock, October 08

The Watch Hill Fire Department takes great pride in reciting the Pledge of Allegiance at the start of our monthly meetings. It is interesting to note that the Pledge of Allegiance is closely tied to the celebration of Christopher Columbus and his crew's historic voyage of discovery.

Did you know the Pledge was actually written by a socialist minister for a youth magazine and was written to promote ... (Full Story & Photos)



Watch Hill Fire Responds to Two Reported Structure Fires Caused By Lighthning Strikes

Chief Robert Peacock, September 19

Watch Hill Firefighters responded to two structure fires during a severe thunderstorm on Tuesday afternoon.

The first call at 3 Lighthouse Road was for a report of a four story home struck by lightning with smoke and fire visible from the roofline.

The second call at 4 Lighthouse Road was for a report of a three story home with a smoke in the attic and damage to a chimney.

Sixteen Watch Hill ... (Full Story & Photos)



Firefighters investigate a reported roof fire caused by a lightning strike at 4 Lighthouse Road. The damage was confined to the copper flashing and gutters

Your feedback is important to us! Feel free to sign the guestbook.