Latest 10 Responses

11/14/2019: http://911txt.co/r/wd/173507/65 2019/11/14 05:59:52 65 ATLANTIC AV #2013 - (MFD) PLEASANT VIEW MOTEL (ATLANTIC AV) WESTERLY BOX ALARM BOX ALARM
11/12/2019: http://911txt.co/r/wd/173445/7 2019/11/12 12:46:25 7 OCEAN VIEW HWY WESTERLY FIRE ALARM
11/09/2019: http://911txt.co/r/wd/173317/2 2019/11/09 11:58:27 2 NINIGRET AV WESTERLY FIRE ALARM
11/07/2019: http://911txt.co/r/wd/173215/125 2019/11/07 10:06:44 125 BAY ST #1015 - (WHFD) LARKIN SQUARE CONDOS (BAY ST) WESTERLY BOX ALARM
11/05/2019: http://911txt.co/r/wd/173118/5 2019/11/05 04:41:03 5 NEPUN RD WESTERLY HAZ-MAT OIL IN BASEMENT
11/02/2019: http://911txt.co/r/wd/172988/7 2019/11/02 12:10:00 7 OCEAN RISE ST WESTERLY STRUCTURE FIRE Assigned Units AMB_752 AT SCENE COMMAND REPORTS FIRE KNOCKED DOWN, CREWS ARE OVERHAULING, NOTIFY STATE FIRE MARSHAL AND BUILDING INSPECTOR
10/22/2019: http://911txt.co/r/wd/172454/1 2019/10/22 20:14:28 1 FORT RD WESTERLY MEDICAL ASSIST I# REQ BY CAR 108 FOR A FALL OUTSIDE NO AMB REQUESTED
10/18/2019: http://911txt.co/r/wd/172276/1 2019/10/18 23:24:45 1 FORT RD #1017 - (WHFD) WATCH HILL YACHT CLUB (FORT RD) WESTERLY BOX ALARM BOX ALARM
10/18/2019: http://911txt.co/r/wd/172209/149 2019/10/18 00:29:45 149 ATLANTIC AV #2019 - (MFD) SANDY SHORE HOTEL (ATLANTIC AV) WESTERLY BOX ALARM BOX ALARM
10/17/2019: http://911txt.co/r/wd/172191/10 2019/10/17 18:20:50 10 E HILLS RD WESTERLY WIRES DOWN/ARCING ACTIVE FIRE IN TREE; OTHER UNITS TO PROCEED WITH CAUTION
Welcome to the Official Website for the Watch Hill Fire Department.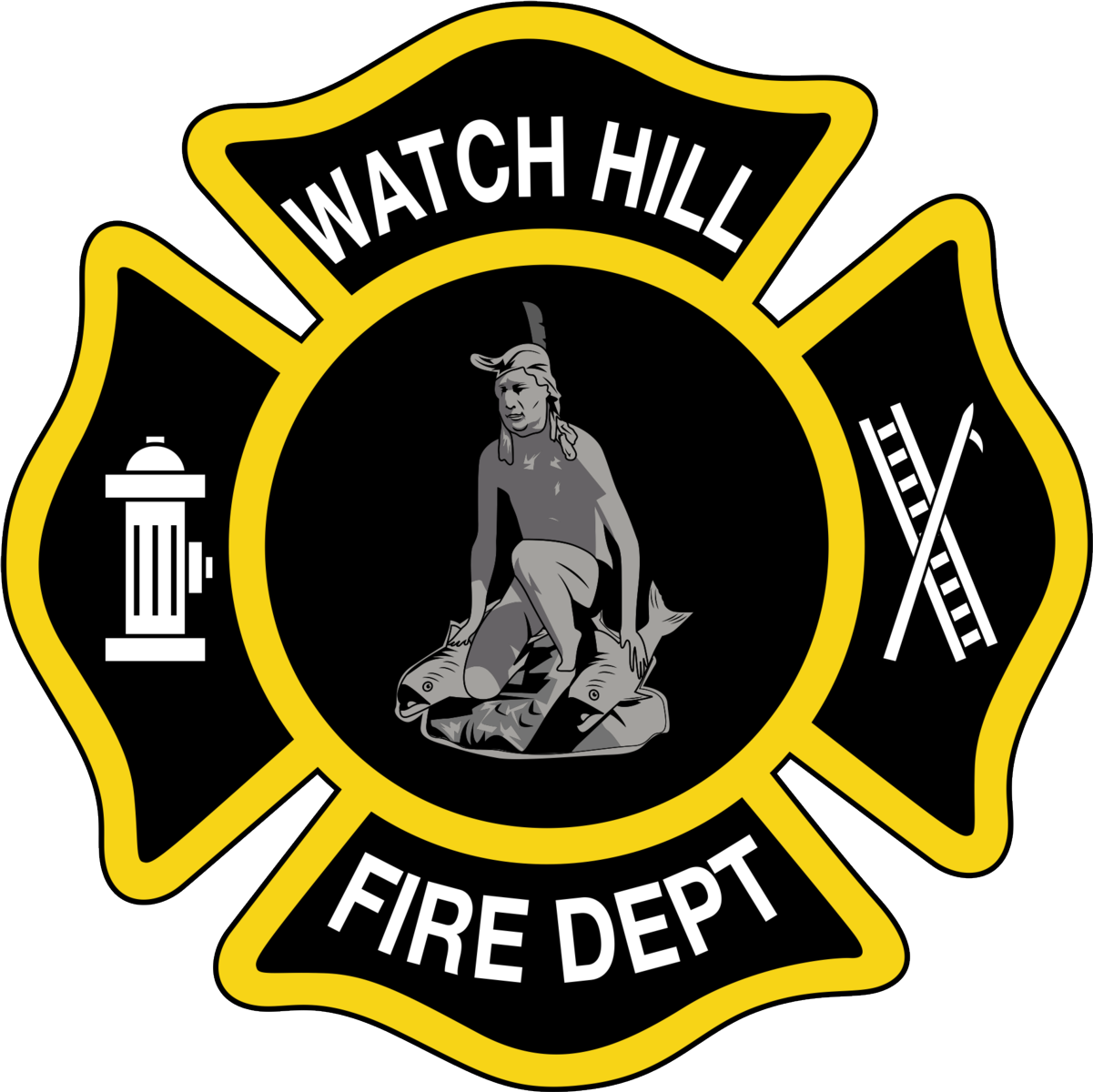 If you are interested in joining please contact us at (401) 348-8932.
For Watch Hill Fire District web site and information click here.
Click here to access current Watch Hill weather conditions.
Click here for Watch Hill tidal information.
WHFD Training Highlights the Dangers of Fire Flow Paths

Deputy Chief Jason Simmons, November 11

The Watch Hill Fire Department recently held training with Chris Wells of the Tiverton Fire Department who used a wooden model to show fire behavior and flow path. His model showed the volatility of super heated gases as well as the role oxygen plays in the spread of fire. ... (Full Story & Photos)

WHFD Provides Mutual Aid at Misquamicut Fire

Department Photographer Rebecca Schilke, November 02

At approximately, 12:15 on Saturday, November 2nd, the Watch Hill Fire Department was toned out to provide mutual aid for a fire on Ocean Rise Drive, in the Misquamicut Fire District. The WHFD worked with the Misquamicut, Dunn's Corners, and Westerly Fire Departments. In addition, Westerly Police and the Westerly Ambulance Corps responded to the scene. Upon arrival, the fire was through the roof, ... (Full Story & Photos)


WHFD Responds Mutual Aid to Assist Misquamicut Fire With Structure Fire

Chief Robert Peacock, November 02

Watch Hill Firefighters, along with firefighters from the Westerly Fire Department and the Dunns Corners Fire Department, assisted Misquamicut Firefighters at a structure fire on Ocean Rise Drive in Misquamicut on Saturday afternoon.

The initial 911 caller reported heavy fire on the third floor and the first arriving firefighters confirmed that heavy fire was self venting through the roof of a dormer ... (Full Story & Photos)


Rhode Island Firefighters Memorial Dedication Ceremony

Captain Jane Perkins, October 27

The Rhode Island Association of Fire Chiefs and The RIAFC Foundation sponsored the dedication of the Rhode Island Firefighters Memorial at the Rhode Island Fire Training Academy yesterday.

The ceremony honored ninety seven Rhode Island firefighters who were were lost in the line of duty (LODD) since 1828.

The event was well attended by firefighters, their families and their friends. The memorial ... (Full Story & Photos)

Your feedback is important to us! Feel free to sign the guestbook.