Latest 10 Responses

07/17/2018: http://911txt.co/r/wd/150537/16 2018/07/17 19:11:06 16 WATERS EDGE RD WESTERLY STRUCTURE FIRE CALL TOT FROM STATION T REPORTS SMOKE COMING FROM THE HOUSE
07/17/2018: http://911txt.co/r/wd/150534/23 2018/07/17 19:03:56 23 FOSTER COVE RD WESTERLY STRUCTURE FIRE PROPANE TANK EXPLODED IN THE HOUSE
07/17/2018: http://911txt.co/r/wd/150529/1 2018/07/17 18:39:55 1 FORT RD #327 - (WHFD) WATCH HILL YACHT CLUB (FORT RD) WESTERLY BOX ALARM
07/17/2018: http://911txt.co/r/wd/150528/16 2018/07/17 18:34:35 16 WATERS EDGE RD WESTERLY CO INVEST
07/17/2018: http://911txt.co/r/wd/150527/149 2018/07/17 18:28:29 149 BAY ST #231 - (WHFD) LARKIN SQUARE CONDOS A-H (BAY ST) WESTERLY BOX ALARM
07/17/2018: http://911txt.co/r/wd/150497/6 2018/07/17 10:31:11 6 WAPAN RD WESTERLY FIRE ALARM 2ND FLR SMOKE
07/16/2018: http://911txt.co/r/wd/150448/6 2018/07/16 13:12:13 6 CHAPEL LN WESTERLY MEDICAL ASSIST Assigned Units AMB_752 RESP HOT FEMALE GENERAL WEAKNESS
07/15/2018: http://911txt.co/r/wd/150395/132 2018/07/15 16:46:26 132 ATLANTIC AV #2015 - (MFD) MARIAS RESTAURANT (ATLANTIC AV) WESTERLY BOX ALARM BOX ALARM
07/15/2018: http://911txt.co/r/wd/150383/16 2018/07/15 13:42:17 16 BLUFF AV WESTERLY MEDICAL ASSIST FISH HOOK IN FOOT
07/13/2018: http://911txt.co/r/wd/150269/60/UNITFLOOR 2018/07/13 17:33:15 60 OCEAN VIEW HWY UNIT FLOOR WESTERLY BRUSH FIRE BRUSH FIRE
Welcome to the Official Website for the Watch Hill Fire Department.
Watch Hill Fire Department Fire Prevention and Safety Night
Wednesday August 1st, 2018
6:00-8:00 PM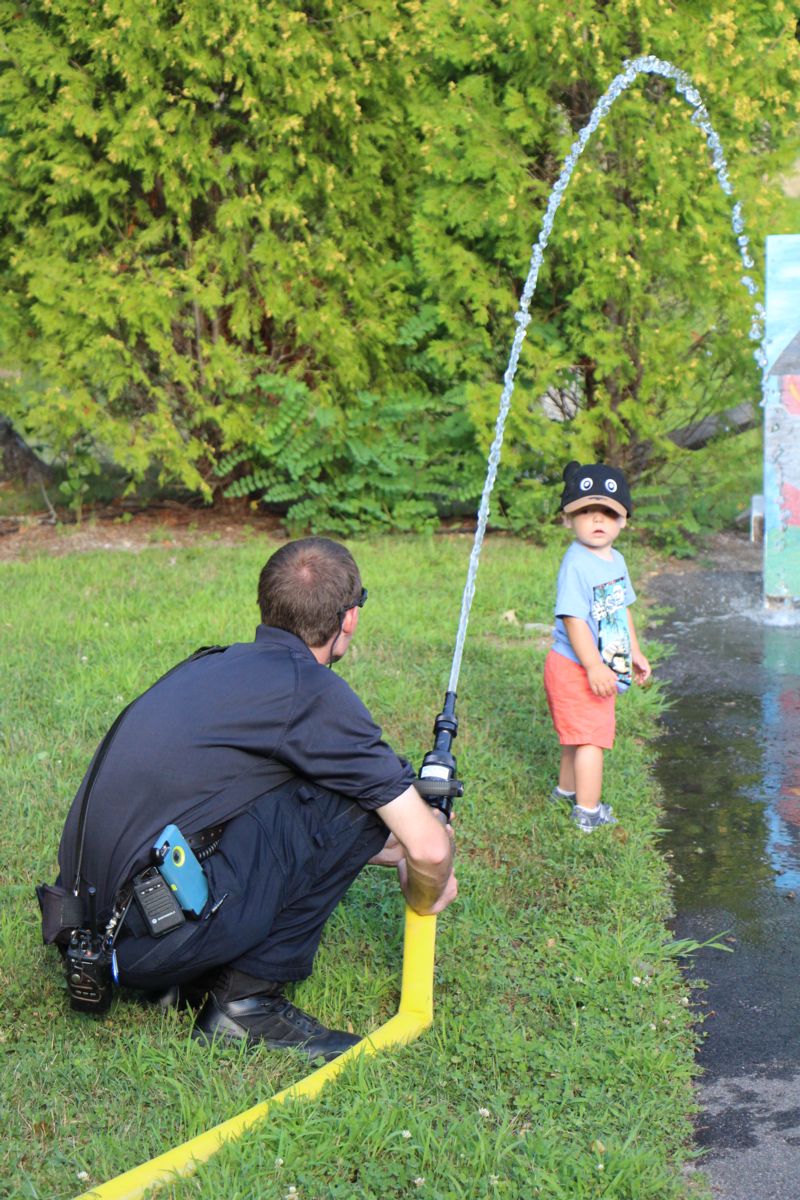 Click here to view this year's Fire Prevention and Safety Night Flyer
If you are interested in joining please contact us at (401) 348-8932.
For Watch Hill Fire District information click here.
Annual Smokey Bear Parade set for July 19

Deputy Chief Jason Simmons, July 15

The annual Karl Kenyon Smokey Bear Parade is scheduled for Thursday, July 19 at 5:00 PM. This event is sponsored by our neighbors at the Dunn's Corners Fire Department and its members. It is a great family event with fire prevention related goodies given out to the kids at all the stops and of course plenty of photo opportunities with Smokey Bear and other special guests.. Hundreds of children and ... (Full Story & Photos)


WHFD Assists US Coast Guard in Rescue of 3 Victims in New York Waters

Chief Robert Peacock, July 13

Watch Hill Fire responded to assist the United States Coast Guard this morning at 0801 hours with a report of a capsized boat with three victims in the water in the area of Lords Passage near Fishers Island, New York. Watch Hill firefighters responded with Marine 101 and quickly located the overturned boat, an eighteen foot center console open powerboat, at 0818 hours just off Green Can # 7 near the ... (Full Story & Photos)



Firefighter Maine serves as the lookout as Marine 100 begins a coordinated search for the victims using the speed and drift of capsized boat as the last know location of the victims.



Firefighters Pat Majeika and Rachel Schilke advance a hose line deeper into the woods to extinguish the remnants of a small brush fire off Turtleback Road

WHFD Reminds Residents of Summer Brush Fire Danger

Chief Robert Peacock, July 12

Watch Hill firefighters responded to a small but quickly spreading brush fire today on Turtleback Road. The fire was extinguished within minutes and the total burn area was less than half an acre.

We would like to remind all residents that brush fires can and do occur during the summer even when most of the forest is very green. It only takes a ignition source and a few minutes for a small fire ... (Full Story & Photos)


Watch Hill Responds to Structure Fire

Chief Robert Peacock, July 10

The Watch Hill Fire Department responded to 20 Foster Cove Road at 9:16 PM on Saturday night for a report of a structure fire. Firefighters arrived within three minutes to find a fire in the kitchen which involved the stove and the upper cabinets as well as fire extension into the attic. The fire was fully extinguished within ten minutes and the smoke was ventilated from the home.

Watch Hill Fire ... (Full Story)




Your feedback is important to us! Feel free to sign the guestbook.