Latest 10 Responses

07/16/2019: http://911txt.co/r/wd/167391/60 2019/07/16 14:49:55 60 OCEAN VIEW HWY WESTERLY MEDICAL ASSIST
07/14/2019: http://911txt.co/r/wd/167291 2019/07/14 21:14:49 BAY ST BAY ST, PLIMPTON RD INTERSECT WESTERLY RESCUE RESCUE OF BABY DUCKS IN THE STORM DRAIN
07/14/2019: http://911txt.co/r/wd/167271/11 2019/07/14 16:22:00 11 ROUND HILL RD WESTERLY FIRE ALARM
07/14/2019: http://911txt.co/r/wd/167265 2019/07/14 15:26:38 WATCH HILL RD WATCH HILL RD, NEPUN RD INTERSECT WESTERLY MEDICAL ASSIST Assigned Units AMB_755 RESP HOT ELDERLY F AMS
07/12/2019: http://911txt.co/r/wd/167165/74 2019/07/12 18:38:34 74 BAY ST WESTERLY MEDICAL ASSIST Assigned Units AMB_755 RESP HOT MAN DOWN
07/12/2019: http://911txt.co/r/wd/167160/1 2019/07/12 16:57:42 1 FORT RD #1017 - (WHFD) WATCH HILL YACHT CLUB (FORT RD) WESTERLY BOX ALARM BOX ALARM
07/12/2019: http://911txt.co/r/wd/167145/1 2019/07/12 13:51:50 1 FORT RD #1017 - (WHFD) WATCH HILL YACHT CLUB (FORT RD) WESTERLY BOX ALARM BOX ALARM
07/12/2019: http://911txt.co/r/wd/167116/1 2019/07/12 01:27:02 1 FORT RD #1017 - (WHFD) WATCH HILL YACHT CLUB (FORT RD) WESTERLY BOX ALARM BOX ALARM
07/11/2019: http://911txt.co/r/wd/167114/11 2019/07/11 23:25:31 11 W RIDGE RD WESTERLY NATURAL GAS ODOR
07/07/2019: http://911txt.co/r/wd/166909/35 2019/07/07 17:54:52 35 OCEAN VIEW HWY WESTERLY MEDICAL ASSIST 911 OPERATOR REPORTS PERSON FALLEN
Welcome to the Official Website for the Watch Hill Fire Department.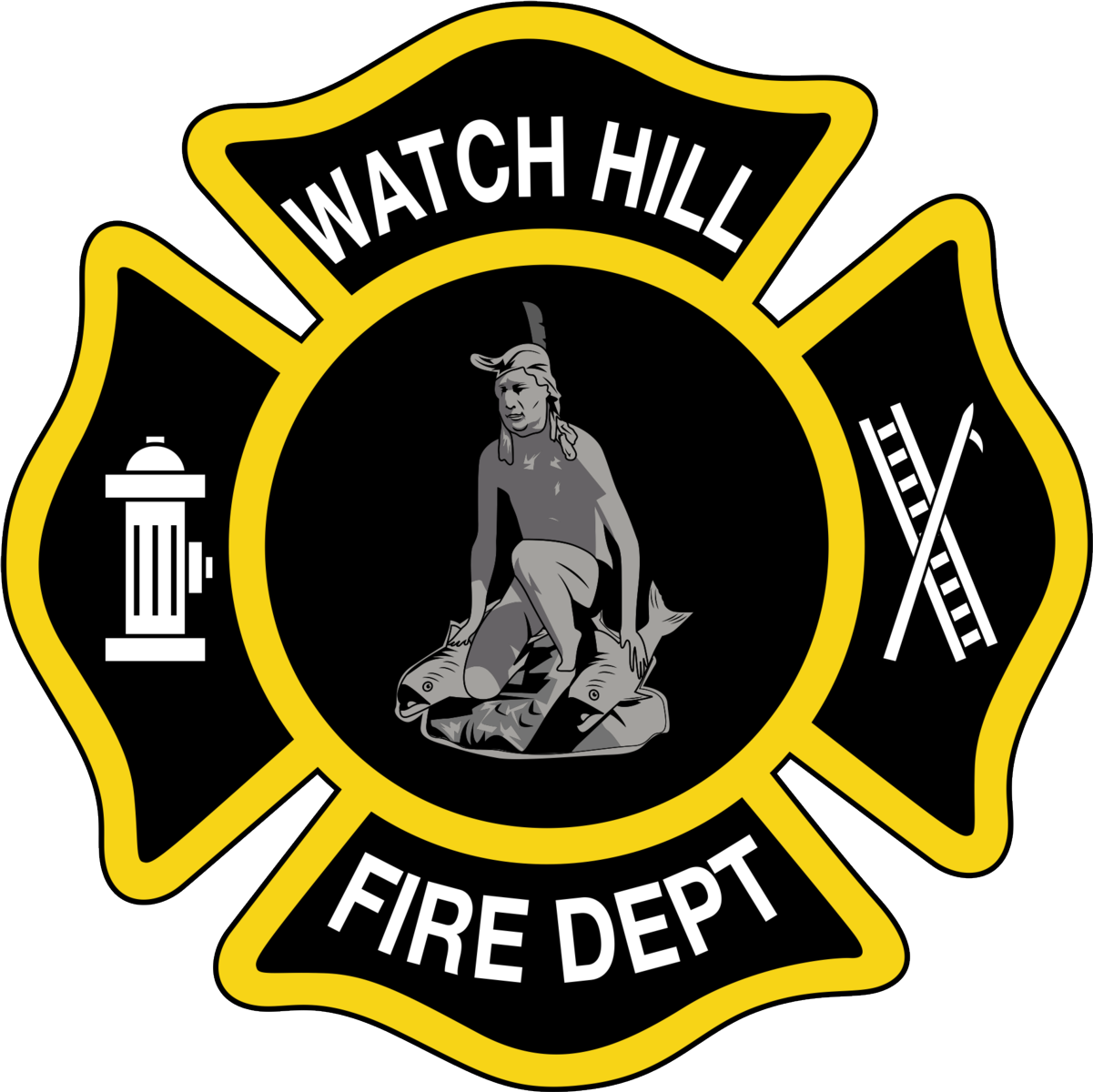 If you are interested in joining please contact us at (401) 348-8932.
For Watch Hill Fire District web site and information click here.
Click here to access current Watch Hill weather conditions.
Click here for Watch Hill tidal information.
Annual Smokey Bear Parade Set for July 18

Deputy Chief Jason Simmons, July 14

The annual Karl Kenyon Smokey Bear Parade is scheduled for Thursday, July 18 at 5:00 PM. This event is sponsored by our neighbors at the Dunn's Corners Fire Department and its members. It is a great family event with fire prevention related goodies given out to the kids at all the stops and of course plenty of photo opportunities with Smokey Bear and other special guests.. Hundreds of children and ... (Full Story & Photos)



Watch Hill Marine 101 pulls up along the US Coast Guard 45' response boat during the response to a sinking vessel on Saturday Morning.

WHFD Responds to Marine Incident in Block Island Sound

Lieutenant Christopher Koretski, July 06

On Saturday July 6 at 9:58 am the Watch Hill Fire Department received a call in the Westerly Regional Dispatch Center from the United States Coast Guard reporting a 40' boat was in distress and taking on water off Watch Hill. WHFD members quickly responded and launched Marine 101 within 4 minutes of the call with 3 members aboard the boat. The crew communicated with the US Coast Guard and several ... (Full Story & Photos)


WHFD Participates in Annual 4th of July Bike Parade

Lieutenant Christopher Koretski, July 05

Watch Hill Firefighters participated in the Watch Hill Improvement Society Children's Bike Parade on Thursday July 4th through the village. This is an annual tradition that the Department enjoys being a part of. Engine 102 and Squad 100 were a part of the parade in the lead. Special thanks to The Westerly Sun for the picture!


Engine 102 leads the annual 4th of July Bike Parade down Bay Street.


Summer Safety Tips for Fireworks, Campfires, and Grilling

Captain Jane Perkins, July 03

Wishing you a happy and safe summer!

The United States Fire Administration indicates that summer is one of the most dangerous seasons for fire-related injuries and deaths, many attributed to fireworks, campfires, and grilling. Captain Perkins explains in her Ask A Firefighter article this month that with a little preparation, you can protect yourself and your loved ones while still having a great ... (Full Story & Photos)


WHFD Focuses on the Importance of Training

Deputy Chief Jason Simmons, June 30

This past Tuesday evening the members of the Watch Hill Fire Department as well as invited guests from other departments attended a presentation entitled "Managing Risk in the Volunteer Fire Service" by Joe Nedder. As always Joe stressed the importance of helping produce well-trained and confident firefighters to serve our community. We would like to thank Joe and all of those who attended for attending ... (Full Story & Photos)

Your feedback is important to us! Feel free to sign the guestbook.