2017 Incidents
Jan
6
Feb
7
Mar
7
Apr
5
May
4
Jun
13
Jul
21
Aug
15
Sep
6
Oct
25
Nov
11
Dec
0
Total
120
Past Incidents
2016
128
2015
133
2014
112
2013
140
2012
144
2011
178
2017 Training Hours
Jan
280
Feb
247
Mar
468
Apr
494
May
518
Jun
546
Jul
446
Aug
346
Sep
231
Oct
0
Nov
0
Dec
0
Total
3576
Past Training Hours
2016
3635
2015
3841
2014
2699
2013
2591
2012
2265
2011
2379
Web Counters
Website Visitors
Since
June 7, 2011

Visitors Today
Nov 23, 2017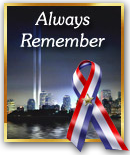 Latest 10 Responses

11/22/2017: http://911txt.co/r/wd/139408/41 2017/11/22 12:36:04 41 FOSTER COVE RD WESTERLY FIRE ALARM
11/20/2017: http://911txt.co/r/wd/139323/31 2017/11/20 16:40:43 31 MEADOW AV WESTERLY NATURAL GAS ODOR
11/19/2017: http://911txt.co/r/wd/139261/145 2017/11/19 12:34:54 145 ATLANTIC AV #9145-0 - (MFD) MISQ. BEACH FRONT INN (ATLANTIC AV) WESTERLY BOX ALARM
11/19/2017: http://911txt.co/r/wd/139258/145 2017/11/19 08:17:44 145 ATLANTIC AV #9145-0 - (MFD) MISQ. BEACH FRONT INN (ATLANTIC AV) WESTERLY BOX ALARM
11/19/2017: http://911txt.co/r/wd/139251/7 2017/11/19 05:05:19 7 NINIGRET AV WESTERLY FIRE ALARM
11/16/2017: http://911txt.co/r/wd/139164/65 2017/11/16 10:38:58 65 ATLANTIC AV #1065-9 - (MFD) PLEASANT VIEW - MAIN BLD (ATLANTIC AV) WESTERLY BOX ALARM
11/11/2017: http://911txt.co/r/wd/138948/1 2017/11/11 14:54:27 1 @SANDY POINT @SANDY POINT - LAND AREA (@SANDY POINT) WESTERLY RESCUE - WATER PARASAILER IN DISTRESS
11/08/2017: http://911txt.co/r/wd/138842/65 2017/11/08 10:49:37 65 ATLANTIC AV #1065-9 - (MFD) PLEASANT VIEW - MAIN BLD (ATLANTIC AV) WESTERLY BOX ALARM
11/04/2017: http://911txt.co/r/wd/138685/300 2017/11/04 12:10:16 300 @ATLANTIC OCEAN @ATLANTIC OCEAN - OFF WH LIGHTHOUSE (@ATLANTIC OCEAN) WESTERLY RESCUE - WATER
11/02/2017: http://911txt.co/r/wd/138605/6 2017/11/02 16:12:00 6 E HILLS RD WESTERLY WIRES DOWN/ARCING TREE ON WIRES BURNING NECO POLE #2
Welcome to the Official Website for the Watch Hill Fire Department.

If you are interested in joining please contact us at (401) 348-8932.
For Watch Hill Fire District information click here.
Remember to Change Your Batteries

Deputy Chief Jason Simmons, November 05

As we move our clocks back this weekend, the members of the Watch Hill Fire Department remind and urge all residents to change the batteries in all smoke and carbon monoxide detectors. Please help us help you!!!... (Full Story & Photos)

Storm Damage Assessment

Chief Robert Peacock, October 30

Hurricane force winds and heavy rain began last night and continues to impact the area this morning.

Many roads are blocked due to fallen power lines, tress and utility poles, The remaining roads are littered with small limbs and other debris.

All residents are urged to remain at home today while emergency crews work to secure the area and open the roads.


A fallen utility pole blocks the road with live wires attached in front of 41 Foster Cove Road


WHFD members gather next to Engine 102 with out Greek Brother & Sister Firefighters

Local Fire Departments Host Greek Firefighters Visit

Deputy Chief Jason Simmons, October 26

Members of the Watch Hill Fire Department and several other local departments helped welcomed several firefighters from Greece on their most recent visit to the United States. Our Greek guests enjoyed a home cooked meal and toured the apparatus and equipment of local departments. The Greek firefighters were hosted by the Union Fire District who also took part in the event. We would like to thank ... (Full Story & Photos)

Firefighter Q and A: Firefighter James Nicholas

Deputy Chief Jason Simmons, October 26

Firefighter James Nicholas was recently profiled as part of the The Westerly Sun's First Responder Question and Answer series which profiles local emergency personnel. Please click on the attached link to read the article.... (Full Story)




Your feedback is important to us! Feel free to sign the guestbook.