2019 Incidents
Jan
3
Feb
6
Mar
2
Apr
2
May
0
Jun
0
Jul
0
Aug
0
Sep
0
Oct
0
Nov
0
Dec
0
Total
13
Past Incidents
2018
169
2017
124
2016
128
2015
133
2014
112
2013
140
2012
144
2011
178
2019 Training Hours
Jan
0
Feb
0
Mar
0
Apr
0
May
0
Jun
0
Jul
0
Aug
0
Sep
0
Oct
0
Nov
0
Dec
0
Total
0
Past Training Hours
2018
3553
2017
4063
2016
3635
2015
3841
2014
2699
2013
2591
2012
2265
2011
2379
Web Counters
Website Visitors
Since
June 7, 2011

Visitors Today
Apr 25, 2019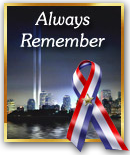 Latest 10 Responses

04/20/2019: http://911txt.co/r/wd/163203/215 2019/04/20 11:01:54 215 WATCH HILL RD WESTERLY MEDICAL ASSIST HIGH BP
04/15/2019: http://911txt.co/r/wd/162982/6 2019/04/15 12:39:27 6 LIGHTHOUSE RD WESTERLY FIRE ALARM 1ST FLR SMOKE
04/11/2019: http://911txt.co/r/wd/162813/60 2019/04/11 09:14:40 60 OCEAN VIEW HWY #1018 - (WHFD) MISQUAMICUT CLUB (OCEAN VIEW HWY) WESTERLY BOX ALARM
04/06/2019: http://911txt.co/r/wd/162626/2 2019/04/06 09:44:58 2 BLUFF AV WESTERLY MEDICAL ASSIST Assigned Units AMB_755 RESP HOT WOMAN DOWN
04/02/2019: http://911txt.co/r/wd/162438 2019/04/02 01:08:04 BLUFF AV BLUFF AV, LARKIN RD INTERSECT WESTERLY MVA MVA
03/28/2019: http://911txt.co/r/wd/162261/12 2019/03/28 12:23:25 12 RIDGE RD WESTERLY FIRE ALARM
03/28/2019: http://911txt.co/r/wd/162257/60 2019/03/28 11:55:06 60 OCEAN VIEW HWY WESTERLY FIRE ALARM
02/25/2019: http://911txt.co/r/wd/160943/2 2019/02/25 23:20:10 2 BLUFF AV WESTERLY BOX ALARM
02/24/2019: http://911txt.co/r/wd/160863/19 2019/02/24 18:49:44 19 MASSACHAUG RD WESTERLY FIRE ALARM GENERAL FIRE ALARM
02/21/2019: http://911txt.co/r/wd/160728/6 2019/02/21 13:34:47 6 WATERS EDGE RD WESTERLY FIRE ALARM
Welcome to the Official Website for the Watch Hill Fire Department.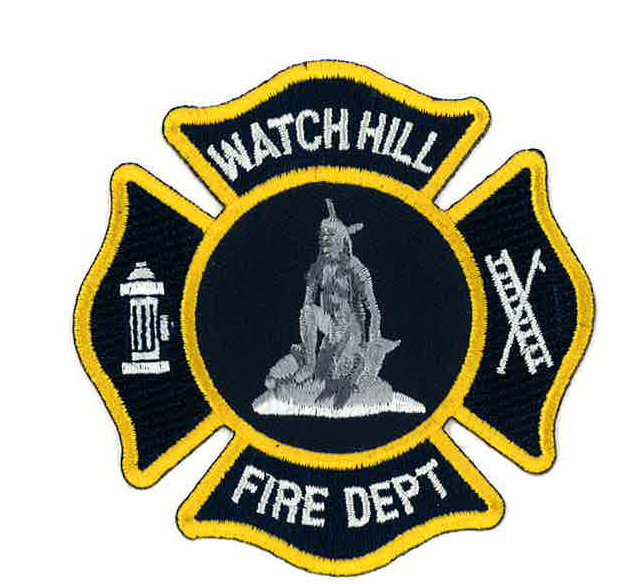 If you are interested in joining please contact us at (401) 348-8932.
For Watch Hill Fire District information click here.
New Squad 100 Highlighted in Local News

Chief Robert Peacock, April 21

The arrival of our new Squad 100 was recognized in the local newspaper this week. The link is below.

As noted in our previous posts, we sincerely appreciate the continued support of the Watch Hill residents and taxpayers for recognizing the value of providing their firefighters with the tools and equipment they need to provide the emergency services that the Watch Hill community expects and deserves. ... (Full Story & Photos)


Watch Hill Fire Places New Squad Truck In Service

Chief Robert Peacock, April 14

The new Watch Hill Fire Department rescue vehicle, designated as Squad 100, has been fully equipped and placed into service. The new Squad is a 2019 Chevrolet Silverado one ton pickup with a full crew cab. It replaces a 2006 GMC 3/4 ton pickup with a regular cab. The new squad carries an extensive collection of water and ice rescue equipment as well as hydraulic rescue tools for vehicle extrication. ... (Full Story & Photos)

WHFD Rescue Boats are in Service for the Season

Captain Jane Perkins, April 07

Watch Hill Fire is pleased to announce that our rescue boats have been launched and are in service for the season. Watch Hill Firefighters are continuing to refine their skills with multiple on the water training exercises in preparation for the busy summer season.... (Full Story & Photos)


Watch Hill Fire Particpates in New England Small Town Fire Chiefs Seminar

Chief Robert Peacock, March 24

Four members of the Watch Hill Fire Department participated in the New England Small Town Fire Chiefs training seminar presented by the New England Volunteer Fire and EMS Coalition and hosted by the Rhode Island Southern Firefighters League. There were 51 participants representing 34 departments from throughout New England including 28 from Rhode Island, 15 from Connecticut, and 8 from Massachusetts. ... (Full Story & Photos)



Firefighter/EMT Lisa Evans of West Newbury Fire in Massachusetts shares ideas for recruiting and retaining minorities in the fire service.

Your feedback is important to us! Feel free to sign the guestbook.