2019 Incidents
Jan
3
Feb
6
Mar
2
Apr
7
May
7
Jun
0
Jul
0
Aug
0
Sep
0
Oct
0
Nov
0
Dec
0
Total
25
Past Incidents
2018
169
2017
124
2016
128
2015
133
2014
112
2013
140
2012
144
2011
178
2019 Training Hours
Jan
0
Feb
0
Mar
0
Apr
0
May
0
Jun
0
Jul
0
Aug
0
Sep
0
Oct
0
Nov
0
Dec
0
Total
0
Past Training Hours
2018
3553
2017
4063
2016
3635
2015
3841
2014
2699
2013
2591
2012
2265
2011
2379
Web Counters
Website Visitors
Since
June 7, 2011

Visitors Today
May 25, 2019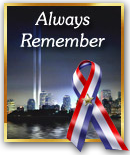 Latest 10 Responses

05/22/2019: http://911txt.co/r/wd/164598/7 2019/05/22 11:46:21 7 LARKIN RD WESTERLY MVA
05/21/2019: http://911txt.co/r/wd/164562/5 2019/05/21 16:09:47 5 WATERS EDGE RD WESTERLY MEDICAL ASSIST Assigned Units AMB_752 RESP HOT
05/19/2019: http://911txt.co/r/wd/164483/222 2019/05/19 15:23:28 222 WATCH HILL RD WESTERLY MEDICAL ASSIST PERSON PASSED OUT MEETING ROOM WPD SELF DISAPTCHED 101 RESPONDING
05/14/2019: http://911txt.co/r/wd/164268/35 2019/05/14 19:50:15 35 FOSTER COVE RD WESTERLY FIRE ALARM
05/08/2019: http://911txt.co/r/wd/163968/11 2019/05/08 09:42:07 11 EVERETT AV WESTERLY NATURAL GAS ODOR
05/03/2019: http://911txt.co/r/wd/163741/149 2019/05/03 07:57:04 149 ATLANTIC AV #2019 - (MFD) SANDY SHORE HOTEL (ATLANTIC AV) WESTERLY BOX ALARM BOX ALARM
05/02/2019: http://911txt.co/r/wd/163723/18 2019/05/02 09:33:30 18 BAY ST WESTERLY FIRE ALARM
05/02/2019: http://911txt.co/r/wd/163721/18 2019/05/02 08:46:45 18 BAY ST WESTERLY FIRE ALARM
04/26/2019: http://911txt.co/r/wd/163453/65 2019/04/26 19:33:02 65 ATLANTIC AV #2013 - (MFD) PLEASANT VIEW MOTEL (ATLANTIC AV) WESTERLY BOX ALARM BOX ALARM
04/25/2019: http://911txt.co/r/wd/163411/219 2019/04/25 23:23:34 219 WATCH HILL RD WESTERLY NATURAL GAS ODOR ODOR OF GAS; SULPHUR SMELL
Welcome to the Official Website for the Watch Hill Fire Department.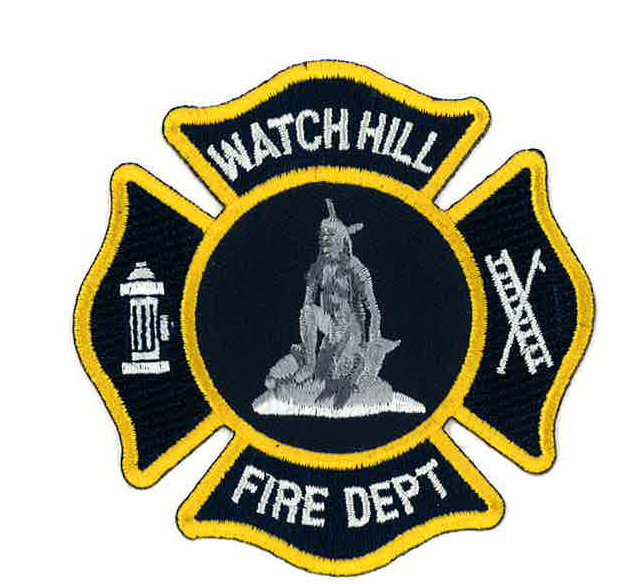 If you are interested in joining please contact us at (401) 348-8932.
For Watch Hill Fire District information click here.
Watch Hill Firefighters Participate in First Responder Day at Westerly Hospital

Chief Robert Peacock, May 19

Watch Hill Firefighters joined their brothers and sisters from the surrounding area emergency services organizations including Westerly Police, Westerly Ambulance, Watch Hill Fire, Dunns Corners Fire, Misquamicut Fire, Ashaway Fire, Ashaway Ambulance, North Stonington Ambulance, Hope Valley Ambulance, Charlestown Rescue, and Rhode Island State Police to celebrate First Responder Day at the Westerly ... (Full Story & Photos)



Firefighter Bob Perkins provides young visitors with a tour of Watch Hill Engine 103


Watch Hill Firefighters Practice For Propane Fires

Chief Robert Peacock, May 12

Watch Hill Firefighters practiced and refined their skills securing propane leaks and extinguishing propane fed fires in conjunction with safety crews and propane technicians from the Uncas Gas Company. The firefighters spent several hours practicing various skills and techniques for securing leaks, mitigating propane issues, and extinguishing propane fed fires.

Our thanks and appreciation is extended ... (Full Story & Photos)

WHFD Chaplain Publishes Article

Deputy Chief Jason Simmons, May 05

Please take the time to read the recently published column by Watch Hill Fire Department chaplain Cal Lord in the Westerly Sun. A special thanks to Cal for his commitment to the WHFD.... (Full Story & Photos)



Watch Hill Fire Department Chaplain Cal Lord

Watch Hill & Westerly Fire Department Members Participate in Aerial Competency Course

Captain Jane Perkins, April 28

Several members of the Watch Hill Fire Department and Westerly Fire Department participated in a competency road course at the Rhode Island Fire Academy today. Drivers were tested on a series of obstacles simulating common traffic situations for firefighters, including driving forward and backward down an alley, alley docking, zig-zagging in a serpentine pattern, and moving through an alley with ... (Full Story & Photos)



Watch Hill's Ladder 104 backing into an alley.

Your feedback is important to us! Feel free to sign the guestbook.