Latest 10 Responses

10/18/2019: http://911txt.co/r/wd/172276/1 2019/10/18 23:24:45 1 FORT RD #1017 - (WHFD) WATCH HILL YACHT CLUB (FORT RD) WESTERLY BOX ALARM BOX ALARM
10/18/2019: http://911txt.co/r/wd/172209/149 2019/10/18 00:29:45 149 ATLANTIC AV #2019 - (MFD) SANDY SHORE HOTEL (ATLANTIC AV) WESTERLY BOX ALARM BOX ALARM
10/17/2019: http://911txt.co/r/wd/172191/10 2019/10/17 18:20:50 10 E HILLS RD WESTERLY WIRES DOWN/ARCING ACTIVE FIRE IN TREE; OTHER UNITS TO PROCEED WITH CAUTION
10/17/2019: http://911txt.co/r/wd/172191/10 2019/10/17 18:20:50 10 E HILLS RD WESTERLY WIRES DOWN/ARCING
10/17/2019: http://911txt.co/r/wd/172189/10 2019/10/17 17:30:11 10 E HILLS RD WESTERLY WIRES DOWN/ARCING
10/17/2019: http://911txt.co/r/wd/172133/16 2019/10/17 12:18:27 16 YOSEMITE VALLEY RD WESTERLY WIRES DOWN/ARCING TREE ON WIRES
10/17/2019: http://911txt.co/r/wd/172115 2019/10/17 11:07:28 SUNSET AV SUNSET AV, PAWCATUCK AV INTERSECT WESTERLY WIRES DOWN/ARCING TREE DOWN
10/17/2019: http://911txt.co/r/wd/172112/3 2019/10/17 11:02:50 3 PAWCATUCK AV WESTERLY WIRES DOWN/ARCING TREE DOWN
10/17/2019: http://911txt.co/r/wd/172113/12 2019/10/17 11:02:50 12 YOSEMITE VALLEY RD WESTERLY WIRES DOWN/ARCING TREE DOWN
10/17/2019: http://911txt.co/r/wd/172114/7 2019/10/17 11:02:51 7 BROWNING RD WESTERLY WIRES DOWN/ARCING TREE ON WIRES
Welcome to the Official Website for the Watch Hill Fire Department.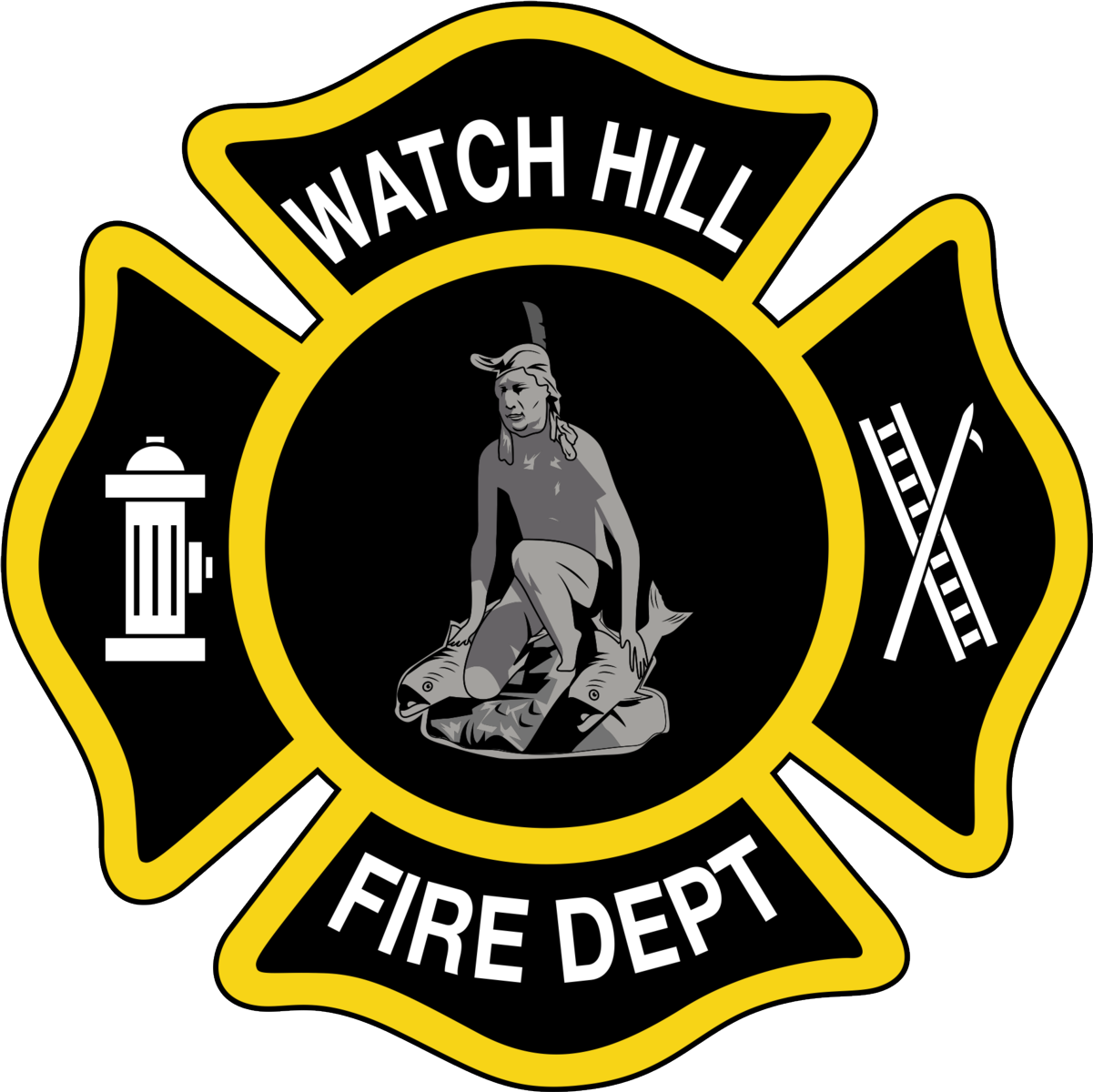 If you are interested in joining please contact us at (401) 348-8932.
For Watch Hill Fire District web site and information click here.
Click here to access current Watch Hill weather conditions.
Click here for Watch Hill tidal information.

Lt. Koretski and Chaplain Lord represented WHFD.

Celebration of Firefighters and EMS Personnel

Captain Jane Perkins, October 20

Lt. Chris Koretski and Chaplain Cal Lord represented Watch Hill Fire Department when they attended the 27th Annual Firefighters/EMS Mass of the Diocese of Norwich. The mass was held at the Cathedral of Saint Patrick. First responders are celebrated at this mass and fallen firefighters are remembered.... (Full Story & Photos)

WHFD Responds to Capsized Boat With Victims in the Water

Chief Robert Peacock, October 13

Watch Hill Firefighters were dispatched near dusk on Saturday night to a report of a boat capsized in the ocean off Watch Hill point with four people in the water. Marine 101 and Squad 100 responded to the scene. The first arriving fire units were able to confirm that the victims were out of the water and on the rocks with what appeared to be minor injuries. The overturned boat was also on the rocks ... (Full Story & Photos)

WHFD To Attend Mass to Honor First Responders

Deputy Chief Jason Simmons, September 29

Later this afternoon members of the Watch Hill Fire Department and other local emergency agencies will gather to participate in the annual mass honoring our towns first responders. This special event also honors the patron saint of firefighters St. Florian. Please take to remember those who serve.... (Full Story & Photos)

WHFD Participates in Beach Clean-Up

Deputy Chief Jason Simmons, September 22

The Watch Hill Fire Department recently participated in the clean-up of Napatree Point. The community risk reduction efforts featured the removal of a significant amount of driftwood from the beach. This is another example of the Department's never ending efforts to preserve the natural resources we are entrusted to protect. Thanks to all those who participated in this worthwhile effort. ... (Full Story & Photos)

Your feedback is important to us! Feel free to sign the guestbook.