Latest 10 Responses

09/17/2019: http://911txt.co/r/wd/170673/222 2019/09/17 18:50:21 222 WATCH HILL RD #1011 - (WHFD) WATCH HILL FIRE STATION (WATCH HILL RD) WESTERLY FIRE ALARM
09/14/2019: http://911txt.co/r/wd/170510/222 2019/09/14 12:11:58 222 WATCH HILL RD WESTERLY MEDICAL ASSIST
09/14/2019: http://911txt.co/r/wd/170507/16 2019/09/14 11:40:15 16 BLUFF AV WESTERLY FIRE ALARM HEAT DET LOWER KITCHEN
09/12/2019: http://911txt.co/r/wd/170431/231 2019/09/12 16:47:51 231 WATCH HILL RD WESTERLY MEDICAL ASSIST Assigned Units MEDIC_1 RESP HOT AMB_753 RESP HOT DIFFICULTY BREATHING
09/09/2019: http://911txt.co/r/wd/170297/257 2019/09/09 18:42:02 257 ATLANTIC AV MISQUAMICUT STATE BEACH (ATLANTIC AV) WESTERLY RESCUE - WATER Assigned Units AMB_755 AT SCENE MEDIC_1 AT SCENE DROWNING?
09/06/2019: http://911txt.co/r/wd/170144/2 2019/09/06 13:52:03 2 BLUFF AV WESTERLY MEDICAL ASSIST Assigned Units AMB_752 RESP HOT BEE STING
09/01/2019: http://911txt.co/r/wd/169915/1 2019/09/01 14:02:13 1 @SANDY POINT @SANDY POINT - LAND AREA (@SANDY POINT) WESTERLY MEDICAL ASSIST BY FOLLY MALE PASSED OUT
08/31/2019: http://911txt.co/r/wd/169887/4 2019/08/31 18:18:30 4 SUNSET AV WESTERLY STRUCTURE FIRE GRILL FIRE NEXT TO HOUSE. 108 REPORTS WHFD UNITS ONLY
08/30/2019: http://911txt.co/r/wd/169847/18 2019/08/30 16:38:49 18 FORT RD WESTERLY RESCUE - WATER WATER RESCUE
08/29/2019: http://911txt.co/r/wd/169778/1 2019/08/29 02:03:11 1 NEOWAM AV WESTERLY FIRE ALARM FIRE/CO ALARMS
National Weather Service Alerts for Washington County, RI
Welcome to the Official Website for the Watch Hill Fire Department.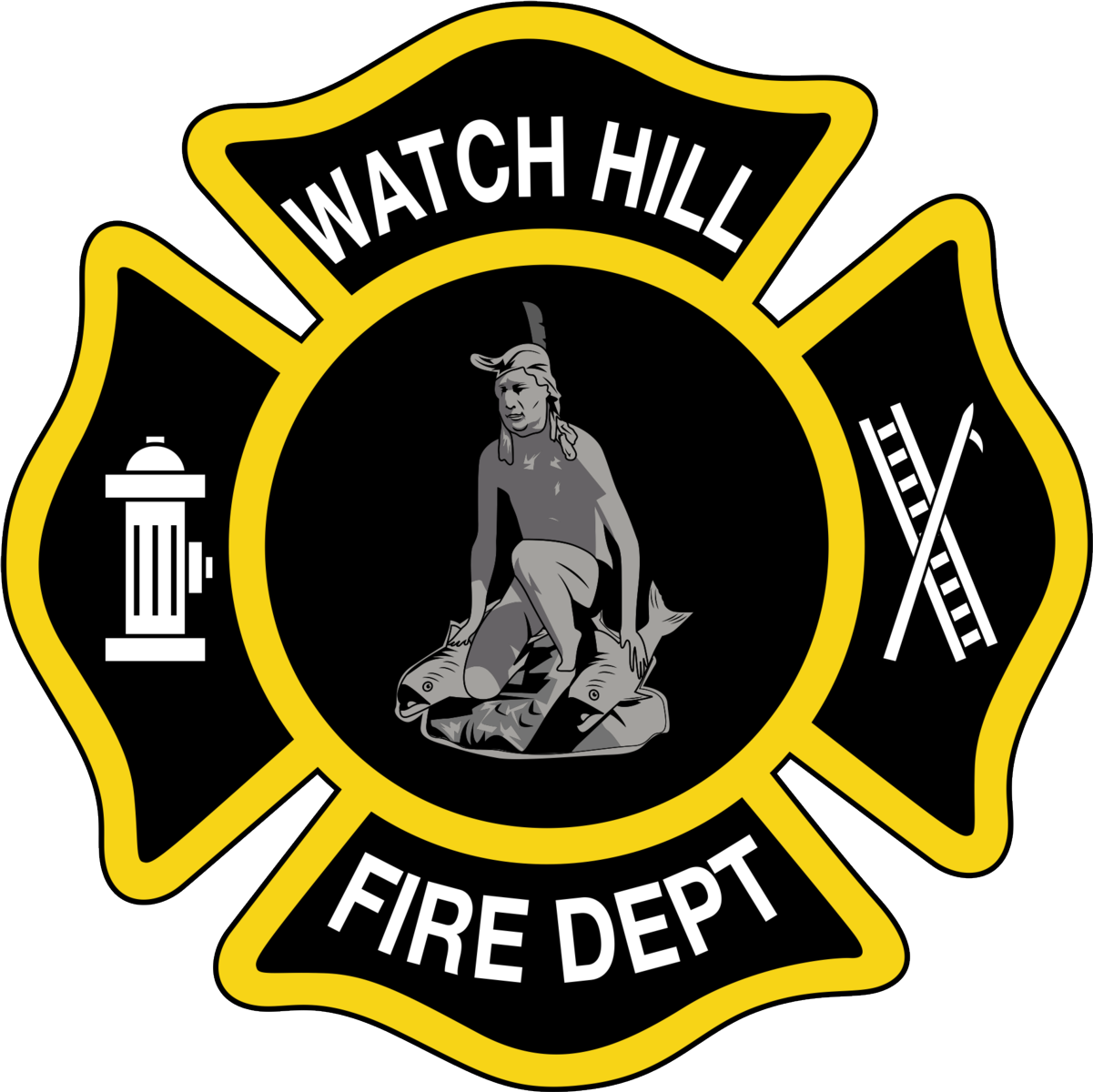 If you are interested in joining please contact us at (401) 348-8932.
For Watch Hill Fire District web site and information click here.
Click here to access current Watch Hill weather conditions.
Click here for Watch Hill tidal information.
Chaplain Cal Lord named 2019 Shep Simmons Award Winner

Lieutenant Christopher Koretski, September 15

Watch Hill Fire Department's Chaplain Rev. Cal Lord was presented with the annual "Shep Simmons Service to the Company Award" during the August meeting. The award is named for past Assistant Chief Shepard Simmons and is given each year to a member who not only goes above and beyond the call of duty as a member but also serves as a guide for our younger members and supports the department as a whole.

Since ... (Full Story & Photos)



Deputy Chief Jason Simmons presents WHFD Chaplain Rev. Cal Lord with the 2019 Shep Simmons Award during our monthly meeting.


9/11: A Time To Remember and Reflect

Deputy Chief Jason Simmons, September 11

On this day, the eighteenth anniversary of the terrorist attacks on our nation, we ask that you pause and remember the firefighters who made the Supreme Sacrifice on that day. May the Lord be with all of those who survived and accept with open arms those 343 members of the FDNY who did not. We invite you to visit the 9/11 memorial at the station today to reflect and remember their service. ... (Full Story & Photos)



WHFD participates in joint water rescue training off Misquamicut Beach

Lieutenant Christopher Koretski, August 20

The Watch Hill Fire Department joined members of the Misquamicut Fire Department and Charlestown Ambulance-Rescue Service in a joint water rescue training off the Benson Avenue beach in Misquamicut on Tuesday August 20th. The multi objective training allowed members of each of the three agencies to train in removing victims from the water. Charlestown deployed 4 of their highly skilled rescue swimmers ... (Full Story & Photos)



Misquamicut Firefighters load a patient on to Marine 260 with Marine 101 in the background

Your feedback is important to us! Feel free to sign the guestbook.