2018 Incidents
Jan
8
Feb
1
Mar
0
Apr
0
May
0
Jun
0
Jul
0
Aug
0
Sep
0
Oct
0
Nov
0
Dec
0
Total
9
Past Incidents
2017
124
2016
128
2015
133
2014
112
2013
140
2012
144
2011
178
2018 Training Hours
Jan
0
Feb
0
Mar
0
Apr
0
May
0
Jun
0
Jul
0
Aug
0
Sep
0
Oct
0
Nov
0
Dec
0
Total
0
Past Training Hours
2017
4063
2016
3635
2015
3841
2014
2699
2013
2591
2012
2265
2011
2379
Web Counters
Website Visitors
Since
June 7, 2011

Visitors Today
Feb 22, 2018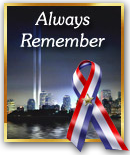 Latest 10 Responses

02/18/2018: http://911txt.co/r/wd/143174/65 2018/02/18 07:11:53 65 ATLANTIC AV WESTERLY BOX ALARM LADDER FROM WATCH HILL
02/17/2018: http://911txt.co/r/wd/143134/1 2018/02/17 14:10:54 1 FORT RD WATCH HILL YACHT CLUB (FORT RD) WESTERLY FIRE ALARM FIRE ALARM ACTIVATION
01/29/2018: http://911txt.co/r/wd/142318/149 2018/01/29 09:59:58 149 BAY ST #231 - (WHFD) LARKIN SQUARE CONDOS A-H (BAY ST) WESTERLY BOX ALARM
01/15/2018: http://911txt.co/r/wd/141774/60 2018/01/15 09:12:44 60 OCEAN VIEW HWY WESTERLY FIRE ALARM FIRE ALARM
01/12/2018: http://911txt.co/r/wd/141672/60 2018/01/12 22:18:39 60 BAY ST WESTERLY FIRE ALARM FIRE ALARM
01/08/2018: http://911txt.co/r/wd/141442/60 2018/01/08 10:15:52 60 OCEAN VIEW HWY #3737-0 - (WHFD) MISQUAMICUT CLUB (OCEAN VIEW HWY) WESTERLY BOX ALARM
01/07/2018: http://911txt.co/r/wd/141382/147 2018/01/07 10:55:29 147 BAY ST #232 - (WHFD) LARKIN SQUARE CONDOS-BLD-I (BAY ST) WESTERLY BOX ALARM
01/07/2018: http://911txt.co/r/wd/141376/147 2018/01/07 09:19:44 147 BAY ST #232 - (WHFD) LARKIN SQUARE CONDOS-BLD-I (BAY ST) WESTERLY BOX ALARM
01/04/2018: http://911txt.co/r/wd/141262 2018/01/04 19:18:39 YOSEMITE VALLEY RD YOSEMITE VALLEY RD, MASSACHAUG RD INTERSECT WESTERLY WIRES DOWN/ARCING 101 REPORTS WALK IN, WIRES DOWN
01/04/2018: http://911txt.co/r/wd/141217/11 2018/01/04 08:54:28 11 OCEAN VIEW HWY WESTERLY FIRE ALARM BASEMENT SMOKE
Welcome to the Official Website for the Watch Hill Fire Department.

If you are interested in joining please contact us at (401) 348-8932.
For Watch Hill Fire District information click here.
Important Safety Reminder

Deputy Chief Jason Simmons, February 11

The last month has seen several civilian fatalities in fires throughout our state. Please watch the attached news presentation to learn more on the importance of helping to keep you and your family safe. ... (Full Story)




Ask A Firefighter Series: Stop the Bleed

Deputy Chief Jason Simmons, February 04

Read Captain Perkins' article on the importance of knowing the importance of how to stop bleeding during mass casualty incidents and severe bleeding incidents in the Westerly Sun's Ask A Firefighter series.... (Full Story)




Your feedback is important to us! Feel free to sign the guestbook.